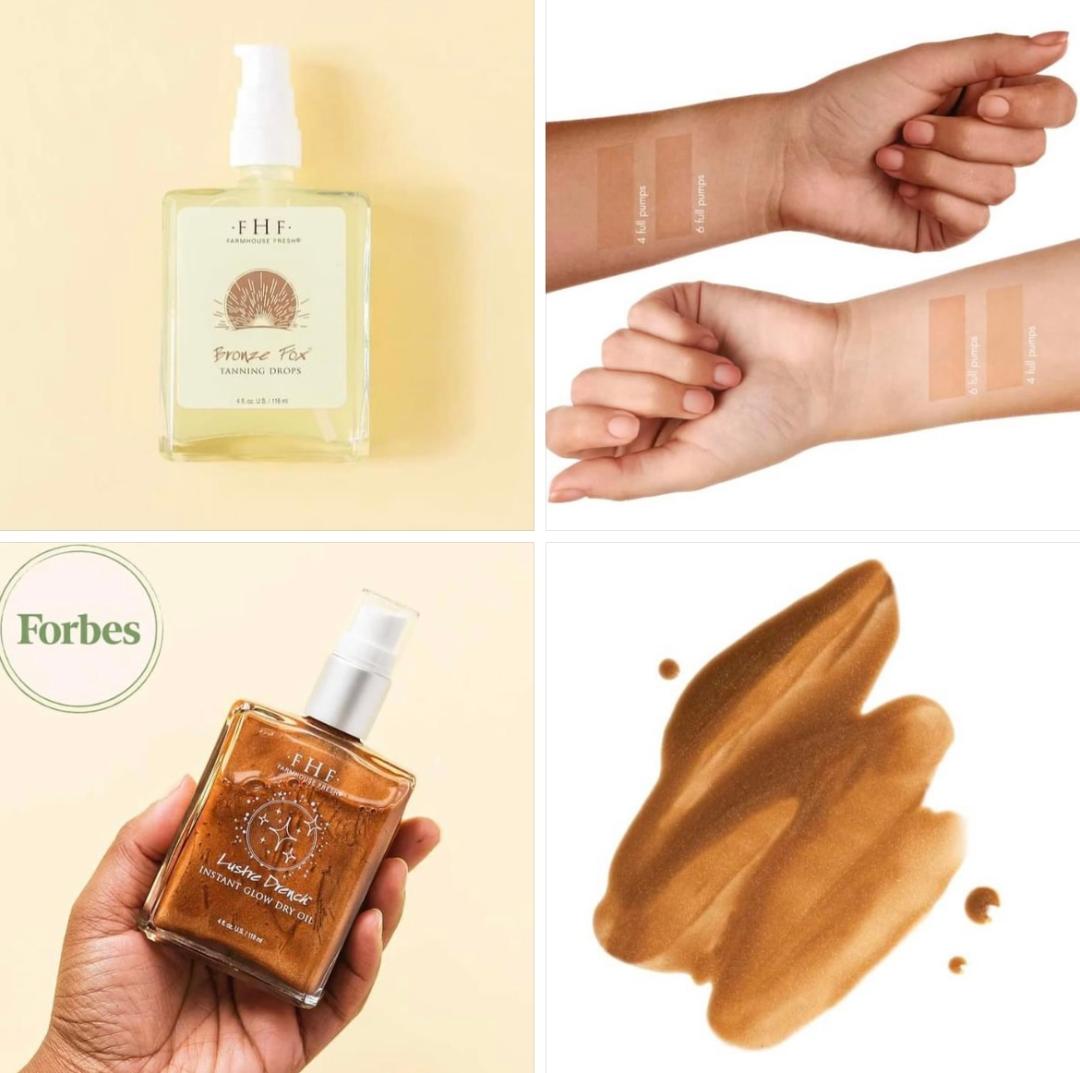 At Tryst in Midtown Tallahassee we offer more than great hair! Check out our array of fab products from Farmhouse Fresh for a Summer glow all year long!
Do you dislike the way spray tanners/self tanners smell? Bronze Fox Tanning Drops from Farmhouse Fresh give you all the tan without the stink! Look beach-kissed in hours with their lightweight tanning drops. A pump or two mixes right into your daily moisturizer. Then *insert magic wand sound* you look glowy good without a dash of makeup needed!
Enhance or maintain your tan with Farmhouse Fresh Lustre Drench Instant Glow Dry Oil. This fast absorbing, feathery-light oil brings a warm golden hue to skin, and a seriously silky feel that's dry to the touch. Skin is made to feel so magnificently soft, you can't stop touching it!
And dont forget about the luxurious options of face masks, body and hand creams, oils, and a variety candles that smell like heaven