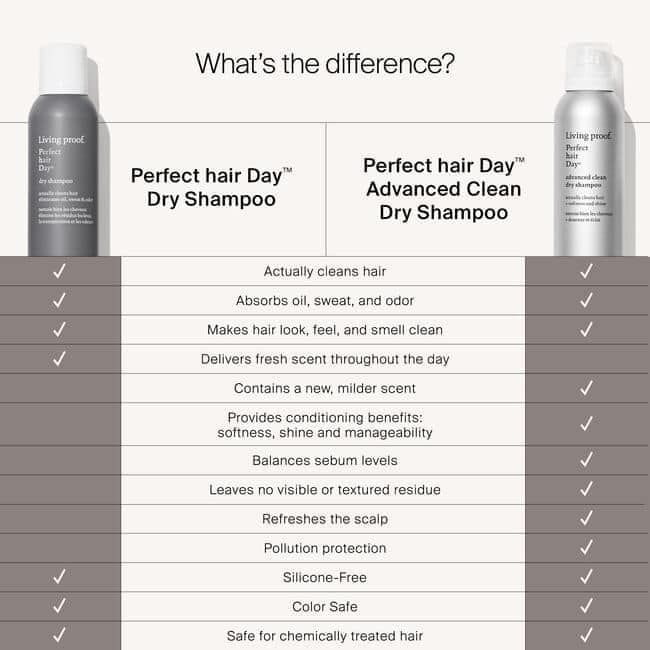 Can a dry shampoo clean as well as traditional shampoo?
Can a dry shampoo clean as well as a traditional shampoo? If you're using Living Proof's NEW Advanced Clean Dry Shampoo the answer is YES!!!
Have you heard the buzz about the NEW Living Proof Advanced Clean Dry Shampoo? If you've never been a fan of dry shampoo, it may be time to give it another go!
This dry shampoo actually cleans AND conditions your hair as well as if you washed it in the shower!
It removes oil, sweat, and odor and refreshes your scalp, balancing sebum levels!
Leaves no visible powders or textured residue!
Would you rather spend 30 seconds for clean fresh hair or 30+ minutes washing and blow drying?
Available in full and travel size