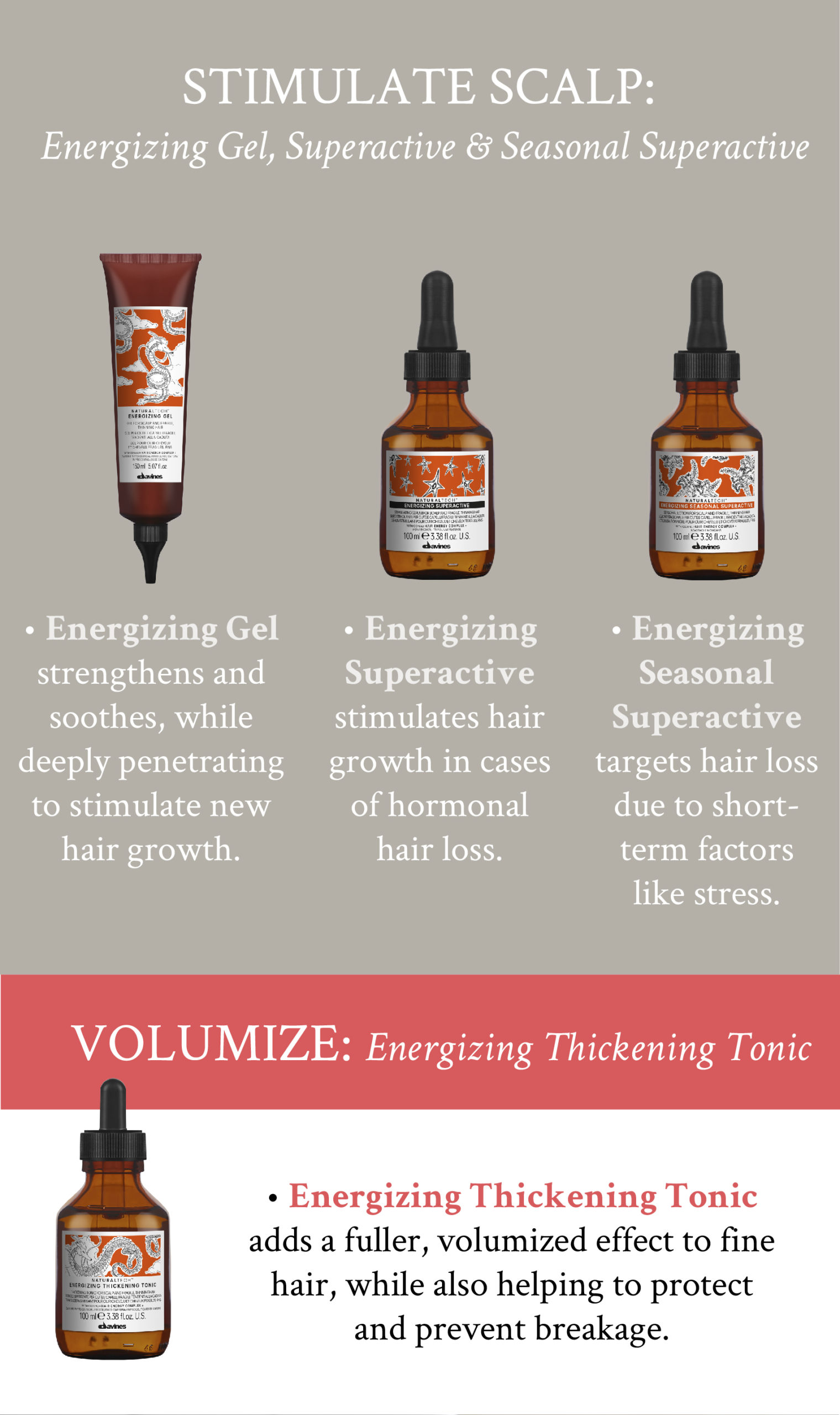 6 Reasons your hair is thinning (Hint: none of them is aging!).
About 40% of the country's hair-loss sufferers are women. We shouldn't feel like we have to just watch our follicles fade over time, and Davines has engineered a line of products to help us regain control (and a whole lot of volume!). Seriously, it's science – 
Davines has developed the NaturalTech Energizing line. It's their own line of Hair Thinning Heroes with biology-backed, all-natural ingredients:

>> Their Hair Energy Complex, a proprietary blend of Green Tea extract and Vitamin B3, fights inflammation and pesky free radicals to reestablish a well-balanced scalp.

>> Caffeine Phytoceuticals act like coffee to give your skin and scalp tissue a wake-up call. They stimulate the follicles to encourage hair growth and strength (and I wish they were safe to ingest on a Monday morning.)

> Their Microbiotic Booster is a V.I.P., exclusive blend of molecules created by Davines' Research Laboratories, and it maintains the integrity of the skin barrier—defending it against hair thinning thieves and boosting your confidence along the way.
Our Team of Stylists are here to help you determine the culprit for your personal hair loss, and guide you to finding the best products to help stop the shedding and renew your locks. Check out more detailed info here about the culprits and the hero products!