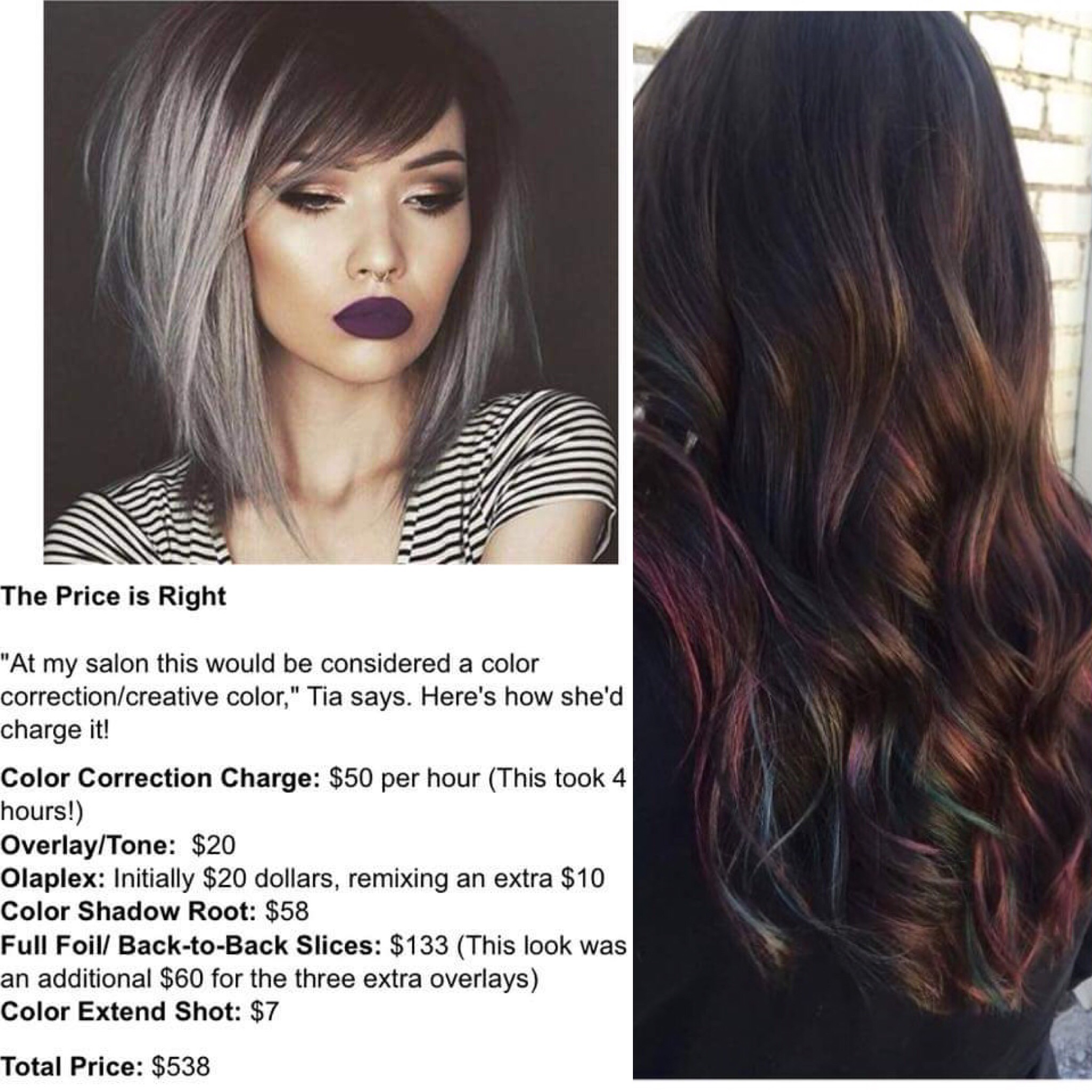 Fashion Colors: The truth behind the maintenance
Fashion colors have been popular with celebrities and pop stars for years. This fun trend of multi-colored hair, and X-Men hues of gray has been trickling its way down from high end fashion celebrities to the everyday client. What the every day client forgets, is that celebrities can have their color touched up at-will, and budget is not an issue. The unfortunate reality is that these colors are not meant to last 6 to 8 weeks and tend to fade after just a few shampoos, which is not budget friendly to the average consumer. Dyeing your hair pastel will probably sound like a great idea until two weeks later, your locks will morph from rainbow perfection to 50 shades of washed-out gray. Aside from the maintenance, the upfront cost is also something to consider. To have these types of colors created does not come cheap. There are usually several stages of work that need to be done on the hair, taking up much time and product, which tends to add up quickly.
If all of this information is raining on your rainbow hair parade, there is a way to get the look with less maintenance. You can talk to your stylist about getting hair extensions that are colored with the vibrant hue of your choice. I actually like to get the human hair clip in extensions to color, that way the client has the option to take them in and out at will; and since you take them out and don't shampoo them, the vibrancy will stay. You can also curl and straighten them since they are made of human hair (just make sure to use heat protection!).
Here are a few tips to make your mermaid hair last longer: shampoo your hair less, much much less. Supplement with a Dry Shampoo (Living Proof Dry Shampoo is our favorite!), and when you do shampoo, stick with color safe, sulfate-free shampoo and cooler/cold water. Also, take it easy on heat tools, and always remember to use styling products with heat protection (Living Proof Restore Instant Protection is weightless and protects up to 450 degrees).